Nutritional Services for Delaware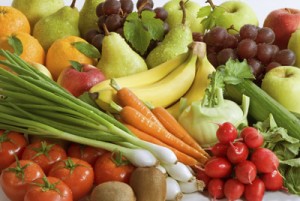 It is exciting to see the changes that happen when patients add the appropriate nutrients into their systems. Whether you want basic nutritional support or a comprehensive plan for health recovery, weight loss, improved bowel function, improved mood and energy or a nutritional guide for healthy eating, we have the ability to guide you in the right direction.
You know, its funny at times how we can make recommendations to our patients over and over again as we try to educate them in to healthy choices and all it takes is one episode of Dr. Oz to convince them that we were right all along.
Dr. Leaf has his "Advanced Clinical Nutrition Certification" from Texas Chiropractic College of postgraduate studies and has been guiding patients to healthy food choices and whole food nutrients/supplements for over 10 years. Dr. Reinhart has taken some basic coursework in nutrition as well and together we have witnessed improvements with cases such as ADHD, autism, acid reflux, constipation, irritable bowel, arthritis, anemia, weight loss, blood sugar problems, high blood pressure, hyper/hypothyroid and the list goes on.
Please understand that we do not claim to cure diseases however we simply provide the body with missing nutrients that are necessary for normal physiological function. Many times, as we restore the normal required nutrients, the body systems begin to self regulate and your systems begin to get back "on-line". We encourage you to work with your medical providers to rule out serious disease while we continue to guide you toward healing and healthy foods. We believe that through the use of "nutriceuticals", chemicals from foods) the body can make amazing progress.
Here are a few of the clinical nutrition services that we offer our patients in order to help them regain health or to help them optimize the health which they are already blessed with.
Maestro Systems Survey Analysis which provides you with System Stress Report identifying in a hierarchy of severity the various parts of your body that are weak and affecting your health and longevity.
Clinical Nutrition Exam: An analysis of you mineral levels, vital signs, and physical exam using non-invasive procedures to reveal the level of stress on the thyroid, adrenals, kidneys, stomach, bowel, pancreas, gall bladder and liver. We may also order blood work as additional diagnostic and test data for comparisons as we measure progress.
Toxicity Questionnaire, to determine the toxic load of your body and determine if a purification program is in order.
Nutritional Coaching, consultations, and workshops are also available.
Call Leaf Chiropractic & Wellness Center to schedule your appointment today!